This rack is ideal for Catrikes with suspension, but can also be used on Catrikes without suspension except the 700.  This rack clamps onto a sideways tube on the back of a trike seat, keeping the cargo weight of your panniers low and central, forward of the suspension element on suspension trikes. This preserves the go-cart-like handling that we all love about trikes.  Conventional racks are designed for conventional bikes and can hamper the handling of a trike, creating a wobbling sensation of the rear end.  It's high time that someone engineered a rack to suit the low center of gravity that makes trikes so fun to ride.
This rack features a quick-release that can be easily removed for travel and transport.  Ride with just one side of the rack for short rides or commuting.  Ride with both sides for longer rides, touring, or even grocery shopping.  Easy to install and remove and transfer from trike to trike.
 FAQ
Q: Can I use a trunk bag?
A: No.  Trunk bags are not compatible with the Easy Trike Rack, but take a look at our SeatSide Mounting system.  It allows you to mount your handlebar bag next to the seat of your trike.  Even more convenient than a trunk bag! You can of course attach a handlebar bag to the Easy Trike Rack too.
Q: Can I still fold my trike?
A: Yes!  This rack features a quick release that allows the rack to be removed in seconds.
Q: How much weight can this rack carry?
A: It depends on the size of tube you have to clamp to, but up to 15lbs of cargo on each side will be safe.  Chances are that your pannier will run out of space before your hit the weight threshold of the racks
Q: Will using just one side unbalance my trike?
A: Nope.  Just like with conventional bikes, your body weight and instinctual steering will overcome any differences in handling.  A few pounds of cargo is just a drop in the bucket, when you consider the weight of the trike and rider.
Q: Can I put one on both sides?
A: Yes! It's super easy. All the parts are the same, you just turn a couple things around, and presto! It fits on the other side!
Q: I have a Catrike, but it's not suspended.  Can I still use this rack?
A: Yes! All Catrikes feature 1in tubing on their seat frames.  The idea of this rack may have been conceived to provide a rack option to the Dumont and Road, but it will work for all Catrikes but the 700.  If you have any hesitancy, contact us!
Q: I have a suspended trike, but it's not a Catrike.  Will it work on my trike?
A: Quite possibly.  It works well with the ICE mesh seat for instance. We haven't had a chance to fit it to all the trikes we expect it to work with. Something about COVID. We offer several size options in addition to 1in.  Contact us with your trike make and model.  We'll ask for a photo of your trike and get you an answer.
Customer Reviews
Easy trike rack
Excellent product. Excellent service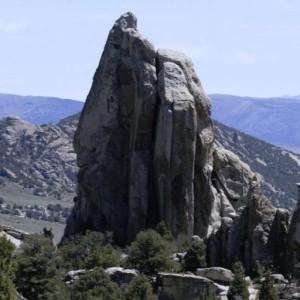 CS
04/13/2022
Chris S.

United States
Overall good product
This product worked well for me. My only criticism is that the clamps in the kit still had sharp edges that scratched up the boom that holds the bag. A bit more finish before anodizing would have made this excellent!
09/01/2021
Nkechi G.

United States
Provide choices for left and right of rack
Delivery of the Paniers racks was quick. My one issue with this purchase is that I could not choose the right or left of the Panier. So when I ordered two, I was sent two left sides. Although this did not seriously impact my trike, I was slightly confused. Please make it very clear that there are left and right sides..
Hey Nkechi, The rack is reversible and can be changed from left to right by swapping the clamps around. After seeing your review here, we realize that our instructions aren't nearly as clear as we'd like them to be. I'm sorry about that. We'll be working on them today and will reach out when we have an updated version! Yours, Caz
10/07/2020
Bruce H.

Canada
Easy Trike Rack
Haven't used it much yet but I like the positioning of the bracket. This rack allows me to put the trike in the car without folding where the height of the rear rack would not.
02/29/2020
Warren L.

United States
One of My Favorite T-Cycle Accessories
Definitely worth the long wait! It is the perfect solution for mounting my Ortlieb panniers on my full-suspension trike. It easily attaches, and keeps the weight low. I like the option of being able to mount just one side. Like all T-Cycle products, it is well designed and made.