Does not work with Morse Taper Pedals
Many bikes and trikes are equipped from the factory with 170mm or 175mm cranks.  These are great for the long-legged or those of us with super human kneecaps, but for most people, they are just too long.   Easy Knees Crank shorteners allow you to effectively shorten your crank arm length and experiment to find out how much shorter works for you.  Crank shorteners can also be used to accomodate legs of different lengths.
If your legs are the same length, but maybe your knees aren't as good as they used to be, a shorter crank arm can help alleviate some of the strain.
These crank shorteners are designed for use by adults and for use with modern cranks with curvy, shaped arms.  The unique design of the side anchors makes them both very strong and able to handle any crank size and shape, even really wide or really curved ones. The side anchors that lock to the crank are super heavy duty to handle adult pedaling loads and have a very wide (22 to 44mm) adjustment range. The adjustment is both simple and very positive.  This feature is what drove us to make crank shorteners. No other crank shortener can handle the range of crankarms or pedalling forces that these can.
 If you have one bad knee or have limited range of motion in just one leg, check out our Easy Knees Pedal Swing.  It is designed to help you find the right pedal stroke for each leg instead of compromising on a single adjustment that doesn't truly fit either leg. With a pedal swing, even though both legs are the same length, they can each have different range of motion.
Black anodized and laser marked. Stainless crank attachment bolts are made in house.
Customer Reviews
Great Product, Easy Knee Crank Shortner
Just what was needed to take 170mm cranks to 125mm on an E-trike. Easy to install. Are made for adult use with 9/16" mount into existing crank. Had used similiar product on a tandem we rode for over 20 years.
06/15/2022
Jackie E.

United States
Excellent product
I believe this is the 5th set I have purchased. I help take care of an elderly person and they have them on all their bikes.
05/10/2022
Robert G.

United States
Effective solution to a serious barrier
An injured knee is no longer an obstacle to peddling the trike. This device made it possible to continue riding since the knee does not have to flex past where it did not want to go. This is an excellent product in every way: Concept, materials, machining…a real winner!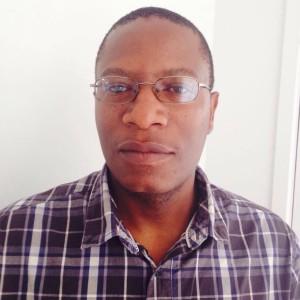 SM
04/19/2022
Shingi M.

Australia
Easy Knees Crank Shortener
Excellent customer service. Delivery was delayed, it wasn't the shop's problem but an issue with local courier company here in Australia. The crew at T-Cycle were very helpful with tracking the package. The Easy Knees Crank Shorteners are very durable and fits very well on my bike.
01/04/2022
Bill E.

United States
Easy Knees Crank Shortener
I'm a below knee amputee and use this to shorten the crank on one side to prevent my prosthesis attachment sleeve from bunching up behind my knee while riding my mountain bike. It is well made and easy to install. It helps make the pedal stroke feel natural again.