Catrike Neckrest Kit (T-Cycle QR Mount)
Based on the most versatile Finer Recliner Neckrest, the Curve 2. A super comfortable curved memory foam cradles your neck for the ultimate in comfort. Adjustable T-bar support and stem-style quick-release clamp for the absolute best in comfort and versatility.  This model is configured for all Catrike Models.
This neckrest mounts onto the horizontal tube across the back of Catrike frames and comes up to a T-clamp where the Finer Recliner Neckrest is mounted with adjustable Cateye clamps.  This headrest can be mounted dead center, for those who love symmetry, or mounted offset, for trikes with tighter clearances, like the Catrike 700 or Expedition.  With this new combination of T-Cycle clamps and tubes, you'll find limitless configurations and adaptability lending to comfort verging on decadence.
Quick release mount for super simple adjustment and super easy on/off when it's time to put your trike in the car. And, in the spirit of versatility, there's even room for a couple of rear lights.
Customer Reviews
03/19/2020
Rene G.
Canada
Neckrest kit
It Perfect, i love it
03/04/2020
Michael S.
United States
02/28/2020
James T.
United States
Excellent Quality & Comfort!
I have a Catrike 5.5.9 and purchased Catrike's headrest when I purchased trike. The headrest was not very comfortable and did not have many adjustments. I had purchased multiple items from TerraCycle in the past, and decided to try their headrest. Wow...what a difference! This headrest is very comfortable AND has many adjustments for height, angle, etc. I would strongly recommend this headrest!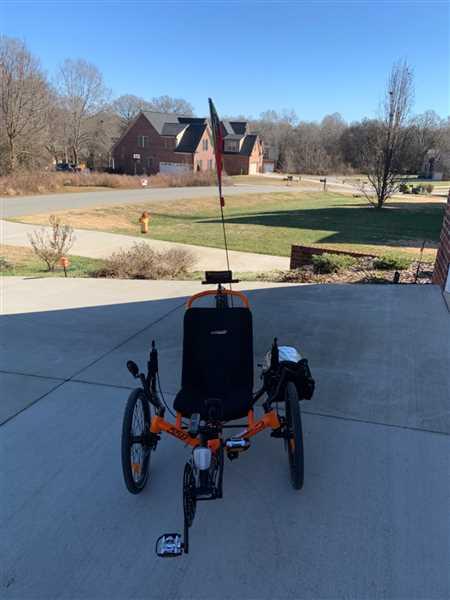 02/03/2020
Mark Z.
United States
Wish I had more money
I like a lot of your product's for my Catrike Dumont, there is still a lot of stuff I want to get just need money
01/03/2020
Paralyzed V.
United States
The finer recliner!
Quick, easy, and so comfortable. This kit allowed me to change the Brillo pad for memory foam! Great customer service.