Based on the most versatile Finer Recliner Neckrest, the Curve 2. A super comfortable curved memory foam cradles your neck for the ultimate in comfort. Adjustable T-bar support and stem-style quick-release clamp for the absolute best in comfort and versatility.  This model is configured for all Catrike Models.
This neckrest mounts onto the horizontal tube across the back of Catrike frames and comes up to a T-clamp where the Finer Recliner Neckrest is mounted with adjustable Cateye clamps.  This headrest can be mounted dead center, for those who love symmetry, or mounted offset, for trikes with tighter clearances, like the Catrike 700 or Expedition.  With this new combination of T-Cycle clamps and tubes, you'll find limitless configurations and adaptability lending to comfort verging on decadence.
Quick release mount for super simple adjustment and super easy on/off when it's time to put your trike in the car. And, in the spirit of versatility, there's even room for a couple of rear lights.
Customer Reviews
05/26/2021
RICH B.

United States
Neck Rest
This is my second finer recliner neck rest. I have tried the others and they do not come anywhere near to the comfort or adjust-ability. T-Cycle is a great company who is seeking ways to make riding more enjoyable and providing an excellent product.
12/09/2020
Hee-Choon L.

United States
Still have to wait now that I have finally received it
After waiting nearly a month for the neck rest to be available to order on the website, once I ordered, I got another out of stock message due to another part of the neck rest not being available. All in all, it took a couple of months to get it. Have installed it on my Catrike Pocket. Now I have to wait for my wife to try it out before I can give a report which may take a few more months. Learning to be patient :)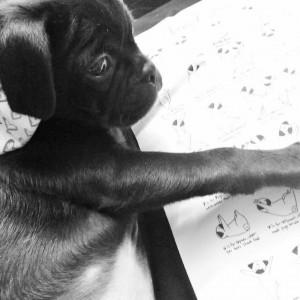 KW
12/03/2020
Kaleigh W.

United States
11/17/2020
William R.

United States
10/01/2020
Dawn P.

United States
Very good. I am short and we put it underneath the top bar and it works well.