The 5in x 9in Asymmetric T-Bar allows a full 5in for mounting possibilities. At 7/8in wide, most any accessory that fits handlebars will fit the T-Bar. 9in tall means that you have plenty of space to adjust and adapt your accessories to be as close or as far as you want them to be. The asymmetry allows greater creativity to take place, to the left and to the right.
ADDITIONAL INFO
5" offset arm and 9" long stem
Made from 6061-T6 aluminum
Powder coated black
Weighs 87 grams
Customer Reviews
02/13/2023
William S.

United States
All over again!
Every time I order from T-Cycle I expect excellent service and quality hardware. And that is what happened with this order all over again! Thanks to each and all who make these products and fulfillment services possible!
10/16/2022
Scott R.

United States
Did you even buy something you knew you needed?
I'm new to recumbent trikes. Have mounted two mirrors, one front super bright light. Two rear flashers. Got a Sena Helmet with built in rear light. Yesterday put on right side camera bag - the mount for my Dumont, also from T-Cycle. But the iPhone? Three weeks back I bought the long T-bar. I didn't know how I was going to use it. Knew I would. The light bulb in my brain turned on and the answer was simple. Connect T-bar to mirror post and put iPhone mount in that. Getting the phone mounted correctly is a challenge because my knee wants to occupy the same space, when pedaling, as the optimal phone spot. As a new comer to trikes I installed the first one in a grear location. Got on trike and discovered the knee-iPhone paradox. The knee won so the T-bar solved the problem. iPhone is elevated higher - connected to left mirror post and my ram mount claw holds phone in an even better spot than before. Get one. I did.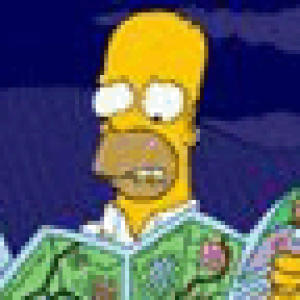 PL
01/04/2022
Philip L. Demers

United States
Perfect items
It works perfectly, cleans up & streamlines the cockpit of my trike.
08/13/2020
Robert V.

United States
Highly Creative Option with Excellent Quality
Perfect. Only one minor (trike newbie related) issue…. It is critical to make sure you review and understand the correct configuration to fit your application (size clamps needed, height and orientation required). I mistakenly ordered a few parts incorrectly and TerraCycle was great on the exchange's but it is far easier to get it correct upfront. Measure twice, Fit Once!