Specifically designed for Bacchetta bikes, the ultra-durable T-Cycle Bacchetta Easy Reacher Rack is custom made for each Bacchetta model. Much stronger than an ordinary rack, Easy Reacher racks are made with with black anodized TIG-welded rack arms and lots of specially machined components. Mounting arms are custom CNC machined for each Bacchetta model's main frame tube and chainline. Racks are further customized with pannier rail leveling clamps specific to the angle of your main tube. Once you see how beautiful these parts are you will appreciate the all USA made T-Cycle rack. No other rack system is anything like it. These are the racks Bacchetta sells and recommends.
FAQ
1. Why underseat?
Rear racks have their place, but underseat racks really let you carry things. A rear rack is great for light things, or occasional use, but when you want to carry things on a regular basis, underseat is the way to go. With the weight low and centered, your bike's handling is not affected like is with a rear rack. When the amount of weight gets significant at all, the difference is very noticeable.
2. How much can I carry?
A lot. Our racks are rated 30lbs/side, but they can carry more. So, more than you are probably ever going to need to carry. It's good to know you've got capacity to spare if you ever need it.
3. What panniers can I use?
Any pannier with the hooks near the top. You can adjust your rack up and down, but most people find positioning the pannier rail about 2 inches below the seat works best. 
4. How do they install?
We machine special arms that clamp to the main tube. Each arm is shaped for the frame and chainline of the bike it's used with. The arms have cable tunnels for the rear deraileur and brake cables. It depends on your seat position, but generally one arm will go in front of the seat and one behind the seat. You lay the arms on the frame, attach the machined clamp arches from underneath, and finally, attach and adjust the pannier rails.
5. Why don't you make one for the Carbon Aero?
Structural reasons, firstly. Clamping to a specialized carbon shape like that is not advisable. We have thought of doing something off the seat track, but really, do you want to go loaded touring or grocery shopping or daily commuting on a bike like this? Sacrilege!
ADDITIONAL INFO
Recumbent riders all know that the best place to keep a pannier bag is under the seat. This position maintains your bike's stability and allows you to carry heavier loads with ease. Another big bonus: you have easier access to stuff you need. Our Easy Reacher Racks are legendary for their carrying capacity and year after year durability—for touring or commuting, on pavement or off. Expedition tough T-Cycle racks are sought out by knowledgeable recumbent riders everywhere. They have toured back and forth across many continents without incident. All USA made, high strength, lightweight aluminum, beautifully machined rack arms, tig welded pannier rails, and stainless steel fittings.
While the Corsa, Giro, and Strada share the same rack configuration, each of the other models has features unique to that model. The main tube shape is different on the Ti Aero, but there are differences in chainline allowance and other things on the other models.
The position and fit of the rack on your bike is probably more adjustable than any rack you have ever seen. Forward/back, up/down, and rack angle are all adjustable.
While the racks can carry heavy loads, we do recommend that you try to load them approximately evenly. For touring, we recommend putting your heaviest things in the underseat bags, and if you need to, put additional light things behind the seat. How you load your bags can affect ground clearance, so make sure nothing pooches out the bottom of your bag.
If you ever want to remove the rack for a time, it is easy to remove the pannier rails as a unit and leave the arms on the frame under the seat.
Each of these racks is made for a specific Bacchetta bike. While the Corsa, Giro, and Strada share the same rack configuration, each of the other models has features unique to that model. The main tube shape is different on the Ti Aero, but there are differences in chainline allowance and other things on the other models.
Customer Reviews
03/08/2022
Tim R.

United States
It performed as desired
It worked fine with my Bacchetta Giro 20 for a self-supported ride around half of Lake Michigan. I used it with Ortlieb front roller panniers. I was unable to utilize the lowest positions on the rack. That was due to seat clearance since the bags are top-access. Ground clearance especially in harder-leaning turns was no problem. Handling of the bike was solid...no negatives. I did use a small amount of threadlocker on the fasteners for peace of mind. Assembling and mounting was a matter of trial and error. It's not something I'd install and remove regularly. Unless I aim to do a super thorough cleaning of the bike, it's essentially a permanent fixture as much as any rack on any bike, bent or upright. No regrets. Cheers
09/03/2021
Vickie B.

United States
Rack is really tough
I've had one of these terra mid-racks since 2014 on my Giro. Its been through several major tours, over 12,000 miles of loaded touring. Over a thousand miles of gravel roads. Exactly zero problems, and I don't carry light. I have it as far back as possible, so that it doesn't interfere with putting my feet down. One nice advantage is being able to rest my coffee cup or my hand on the pannier at my side during the day. Also, I can tuck a loose item under my pannier strap without needing to stop (gloves, vest, trash...). Who said recumbents don't tour? Easy with a rack like this + back rack. Now I'm looking to get another one for my Corsa, to make town shopping errands easier. Plus I'd have a spare if I ever needed it.
06/01/2021
Abraham P.

United States
Works great
Installed easily and really carries the weight well. NOTE: I'm just 6' but I did have to move the seat forward a bit to get the rear bracket in there on my 1st gen Giro and then could move it back to where I had it. If you had really long legs, it might be in the way.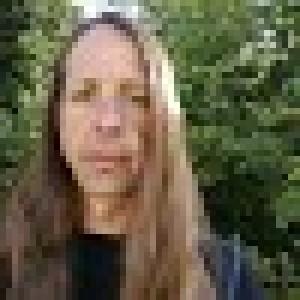 AW
03/02/2021
Allan W.

United States
Very Pleased Indeed
I bought one for my 2011 Bacchetta Giro model 26 AT and was impressed with it's durable construction and ease of installation. There are absolutely no problems with it impinging the break or shifter cables and it works well with a wide range of different bike bags. The rack mounts perfectly under the Euromesh seat I have on my bike. I highly recommend this product to any Bacchetta Giro owner.
07/17/2020
Simon C.

United Kingdom
Excellent
Very strong and rigid. I fixed it to a Silvio onto which it is not supposed to fit. I drilled the bike frame and made speial fixings for it, and it works. I have just come back from going shopping. Everybody should buy one of these.