The FastBack Double Century Hydration Pack straddles the back of your seat with one three-liter pack on either side. It's the solution for lowracers and other hard-shell bikes & trikes with limited tire clearance, as well as Bacchetta EuroMesh seats. Stow away a 3L CamelBak Hydration Bladder one side and use the other like a pannier to keep some gear. If you ride in the hottest parts of the planet, enjoy bike touring or want to ride and ride without having to stop for a refill, then the FastBack Double Century Hydration Pack is a must have!
Customer Reviews
Well made & functional
The Double Century works very well on my HP Velotechnik Grasshopper with the body link seat. I keep water on one side and gear in the other. Installation was not immediately obvious, but once I had it set up I can take it off and put it back on in just a minute or so.
09/03/2021
Jeff S.

United States
Great bags
I ordered this for a 100 mile race. It worked great on my Optima Baron low racer. It fits perfectly under each side of the seat such that it doesn't seem to adversely affect aero dynamics. Plus it weighs almost nothing. My water bladder completely filled one bag. The other bag held all of my fixing gear and nutrition (it wasn't quite large enough to hold two foldable tires too. When these bag tear up, I'll definitely plan to replace them with the same thing. My only complaint is the price. I looked for weeks for the same function in a cheaper package, but couldn't find one.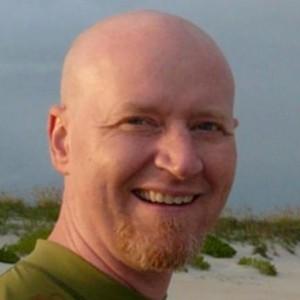 PC
08/09/2021
Phillip C.

United States
Finally wore my 2013-era pair out!
…after about 18-thousand miles and countless water bags, the zipper on the side where I always store my water bladder started to fall apart from use. Excellent construction and resilience - the bag on the other side where I keep spare tubes/pump/tools and a big first aid kit is still going strong. I happily paid for another set. The new bags seem to be a big bigger than the 2013-versions, with the same mounting points (many). You are an admirable company with well-designed products and immediate shipping, keep at it! (Maybe you could look at adding an ADEM-inspired headrest for those of us with CF seats that need to remove the headrest to add/remove rear bags for commuting and shopping? Don is no longer with us, but I think he would be proud.)
07/01/2021
Eric S.

United States
Bacchetta Carbon Aero & Basso Idler Kit
Exactly what I needed. Perfect size. I put a water bladder on one side; tools, jacket, and snacks on the other side.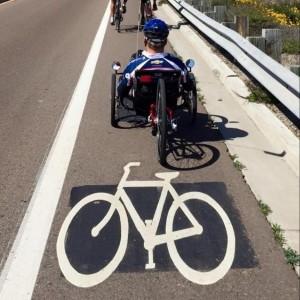 MR
07/15/2020
Michael R.

United States
The solution to your hydration system needs
This fits perfectly behind the seat on my ICE Sprint, and, with some modifications to the bladders and hoses I supplied for it, I have four liters of water through one bite valve. The construction of the bags is top notch!